Using Flickr to Store and Manage Your Photos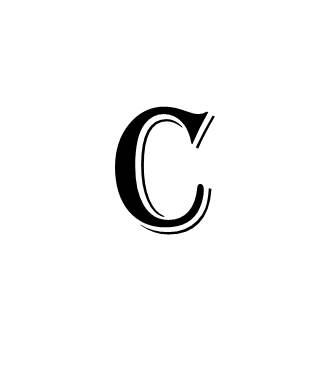 Collectionaire Team
Important Update for Flickr Free Users - November 2018
Flickr is changing. It previously allowed an almost unlimited free storage of photos for amateurs. But that is changing in early 2019. Because of this, Collectionaire suggests amateurs use Google Photos or iCloud Photos for their personal cloud photo storage. Please see this link for more info on this. https://www.flickr.com/lookingahead
Below is Flickr's post to users:
*Free members with more than 1,000 photos or videos uploaded to Flickr have until Tuesday, January 8, 2019, to upgrade to Pro or download content over the limit. After January 8, 2019, members over the limit will no longer be able to upload new photos to Flickr. After February 5, 2019, free accounts that contain over 1,000 photos or videos will have content actively deleted -- starting from oldest to newest date uploaded -- to meet the new limit.
When Flickr is Great
Flickr is still a great photo management site, especially if you've already organized your photos into "folders" in your computer and if you are not certain that their order/sequence would remain intact if put in chronological order. This is because both Google and Apple Photos reorganize by date in the cloud and you may lose this present organization. On the other hand, with Flickr you can upload one folder at a time into your camera roll and create an identical cloud-based folder as the one on your computer. For some, especially for pre-digital periods where you've scanned photos but not added dates, this is a great feature.
Storing and Managing Your Photos Using Flickr
There are dozens of excellent photo management sites to store and manage photos. Flickr is one such web app, and it's one we use, especially for older photos that we've scanned and need to upload to create Albums. Like many others, Flickr caters to the amateur and professional, so there are some features that we don't need and don't really want. So here we're going to discuss how to use its basic functions to upload, store, and organize your photos into Albums that can be shared with Collectionaire.
Quickstart
First you'll want to set your photo permissions on Flickr so that they're not set for public viewing. To do this, go to your account photo (top right) > Settings > Privacy and Permissions (top banner) > Defaults for new uploads (pink section title) > Who will be able to see..." (first item under title). We suggest fixing all settings at "Your Friends and Family". Save settings.
To start uploading, click on the "upcloud" icon near your account image that opens a window where you can drag and drop photos you're your computer.
You can optionally add descriptions to the photos
Click "Upload". The uploaded photos go into a "Camera Roll". Think of this as a repository for your photos. Each photo needs to only be uploaded once and it can be organized into multiple "Albums".
The app now shows your photos in the "Photostream". Don't worry. Think of Photostream as the public way of displaying your photos, which you probably will not use if you're uploading for private use
Your objective will be to organize your photos into Albums that can be then organized with Collectionaire. To do this, click on the YOU drop-down menu and select Albums. You'll then click on the "+ New Album" button.
Your Camera Roll will now show at the bottom of the page. Give your new album a name in the left column, then select the photos you want in this album.Hold down the Ctrl key to select random images, or hold down the Shift key to select contiguous images, then drag them into the space above.
Click SAVE in the left column and you have an Album.
Organizing with Flickr
Click cloud in upper right corner
Drop photos of interest into cloud
Press Upload Photos
After Upload, click on Albums
Click on New Album
Drag files from the bottom row "camera roll" into the Album section
Drag to reorder photos or drag to bottom to remove
Enter a Title for the Album
Click Save
COLLECTIONS
Great to use for organizing Albums
Somewhat hard to get to.
Go to top left and click You > Albums
Above the Albums on the right side is the selections "New collections" and "View my collections"
To organize into collections, click New collections
To then view your collections, click "View my collections"
More Information…
Setting Permissions
An important thing to understand is "Permissions". This at first seems complex but one soon learns of its importance and it's not hard to set this. Permissions can be changed for an individual or batch of photos, but they are first established during the initial upload. If you're using Collectionaire, you will have the option there of setting permissions as to who can see your info; so my suggestion is to set the uploads to "Friends and Family" so that you can restrict their viewing on Flickr from the public if you want. But because most will view the photos through a shared hyperlink, you can still share with anyone who gets the link.
To set your default permissions, go to your main Flickr account page. In the top right corner of the screen, left click on your account photo or icon. Left click on "Settings" then on "Privacy & Permissions". It's good to go through each of the topics here but the quickstart action is to scroll down to "Defaults for new uploads". Here, focus on the first item and click on the "edit" command on the right. Choose the level of privacy you want for viewing your photos. If you know want to share with most anyone, then choose "Anyone", but this means all those who visit Flickr. Our focus is Friends and Family so this option was selected for our account. Make sure to press SAVE SETTINGS. These settings will now be applied to all photos you upload. Again, you'll still be able to share with anyone if you wish via sending them the hyperlink. Or you can restrict to Friends and/or Family.
Uploading Photos
The easiest way to upload a group of photos is to click the Upload cloud in the top right corner of the app screen. Doing so brings up a couple of search or drag and drop options. When selected, the photos are outlined in pink and you can click the Upload Photos button in the top right corner. It's important to know that these photos are uploaded only to your Camera Roll, which is the raw chronological list of what's been uploaded. This is the only place the images are stored. You can then organize them into Albums and such, and the computer automatically puts copies into your Photostream. But these are mere reflections of the actual photo which remains in Camera Roll. After Upload, the Flickr app brings up the PhotoStream screen. Photostream is the view seen by your viewers. The Public permission photos are the only ones that can be seen by anyone. Other permission classes restrict viewing to that class.
Creating an Album
For most situations, you'll be sharing an Album of photos with Collectionaire. For this reason, you should start thinking of how these will be organized. If you have a grandmother names Mary, you may wish to set up a collection call Mary Smith where you will add Albums. To do this, go to You > Albums. Then click on any Album. In the left column you will see Collections.
You may wonder with this capability why you need Collectionaire. Well, we started with just Flickr but found a) search albums was tedious, b) videos could not be stored, c) it was hard to create one-click access to subcategories, d) we couldn't create legacy collections for a person, e) we had many items in other cloud locations not accessed by Flickr, etc. You can decide if Flickr is enough for your interests. At a minimum, it's a good site for photo organizing!
Inserting Album into Collectionaire
Go to Flickr Home, and click on You > Albums
Choose the Album you want and click on the curved arrow in the bottom left corner of the Album cover photo.
Copy the share URL and paste into a new Album in Collectionaire
Permissions will be determined by your Collectionaire settings, not by Flickr, since you are sharing the URL.
(editor's note – we get no income or benefits from Flickr. This is an independent write-up and there are dozens of photo management sites that could be substituted for the purpose addressed for Flickr use here.)